About
Fitness Inc Training Studios
Our team of fitness and nutrition professionals are invested in your health. We make every decision with our members' well-being in mind. Achieve your goals with us!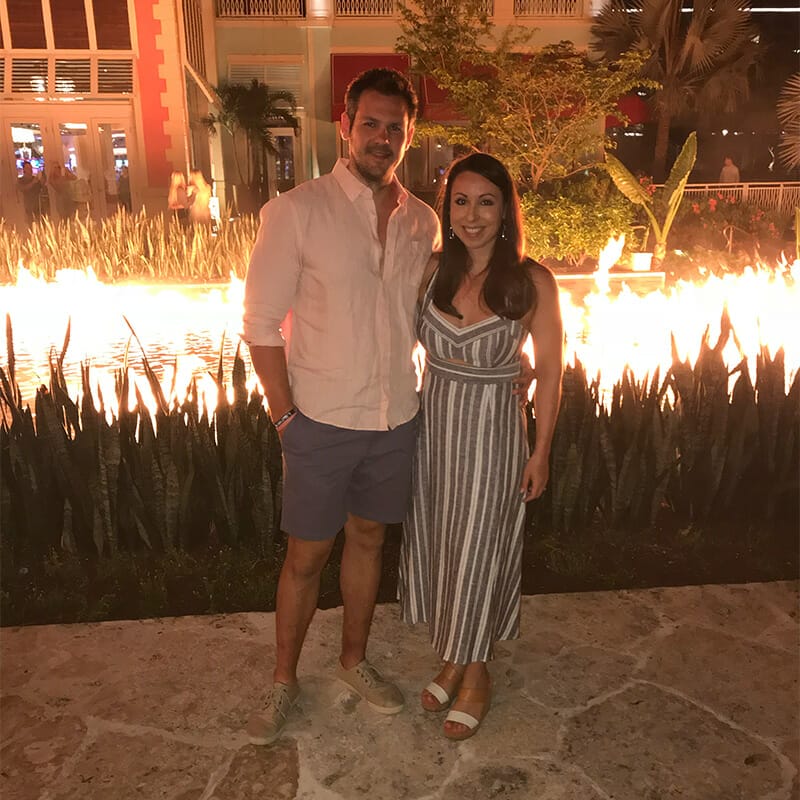 01
Katie and Shane Condron
Owners
Katie and Shane first met at Rutgers where they were both pursuing degrees in Exercise Science and Sports Studies. After graduating with their respective degrees, they dove head first into the field of Personal Training gathering the knowledge and experience needed to become masters in the field. In 2012 Katie and Shane decided it was finally time to create a fun environment that offered the highest level of programming and coaching for clients of all levels, and opened Fitness Inc Training Studios.
02
Shane Condron
Coach
Favorite exercise: Deadlifts
Favorite movie: Commando
Career beginnings: I first began my career training at various large box gyms all over Union County. After 5 years in the box gym setting I then transitioned to a small studio in Westfield New Jersey where I worked for 3 years until I decided to pursue the dream of owning my own business. 5 years ago we opened the doors to Fitness Inc.
Certs/ degrees: B.S Exercise Science from Rutgers
Certifications: Functional Movement Screen, Functional Range Conditioning, Precision Nutrition
Favorite food: Tacos…. All the Tacos
Spirit animal: Porpoise
Hobbies: Trout Fishing, trying new foods (sans mayonnaise), and the pursuit of finding big foot
Biggest Fears: Deli Meat and Snakes
03
Katie Condron
Coach
Favorite exercise: Get-Ups!!!
Favorite movies: Super Troopers, Zoolander, The Notebook
Career beginnings: 'Mousercise' in my younger days, and various box gyms throughout and after college.
Degree: Bachelor of Science in Exercise Science from Rutgers University (New Brunswick, NJ).
Certifications: Functional Movement Screen, Functional Range Conditioning, Precision Nutrition
Favorite Food: any Mexican food with a margarita
Spirit animal: Bulldog
Hobbies: Bike rides, shopping, and of course taking afternoon naps with my bulldogs
Favorite Places: 1. Mexico, 2. Key West, and 3. Island Beach State Park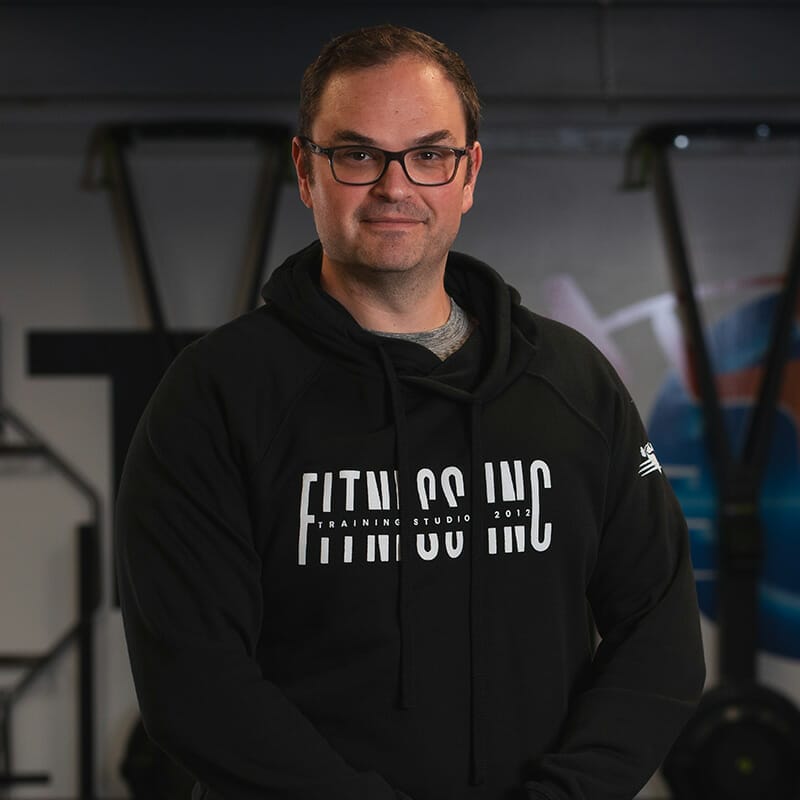 04
Neal Snyder
Coach
Favorite exercise: Push-Ups
Favorite movie: American Movie
Career beginnings: In 2007 while taking a break from my engineering career I walked into the gym and the owner asked, "You like to help people out here, do you want to be a trainer – we're hiring." I said, "YES!", and got my training certification. Since then I have loved every day of it and later went on to become a training manager for Equinox's flagship locations in NYC. I left Equinox in early 2017 to join the amazing Fitness Inc program and get back to my coaching roots.
Certs/ degrees: B.E. Computer Engineering, Stevens Institute of Technology, National Strength and Conditioning Association Certified Personal Trainer.
Certifications: RKC Kettlebell Cert, Functional Movement Screen 1 & 2 & CK-FMS, Precision Nutrition Level 2, Orginal Strength, Primal Move, Strength Matters Kettlebell Cert, Animal Flow, and more.
Favorite food: Coffee
Spirit animal: Keyboard Cat
Hobbies: Playing the guitar, reading, working on my house and growing my power tool collection, listening to records.
Most watched Mystery Science 3000 movie: – Jack Frost
05
Ayomide Oguntuase
Coach
Favorite movies: Lord of the rings: Two Towers
Favorite exercise: barbell deadlift
Career beginnings: GhentFit Norfolk, Norfolk Virginia
Degree: B.S. Biology(Pre-med track), M.S. Biomedical Science
Cerifications: NASM Certified Personal Trainer, NASM Certified Nutritionist, NASM Corrective Exercise Specialist
Favorite food: Pizza, cinnamon rolls a close second
Spirit animal: lion
Hobbies: sleeping, eating, training, and hiking all in that order
Favorite places: My fridge and my bed, but actual location- Virginia Beach Virginia
Take the first step.
We can't wait to meet you
Chat with a coach at our gym to learn more about what program will fit your goals.
Fill out the form below to get started
Take the first step towards getting the results that you want
Free Intro